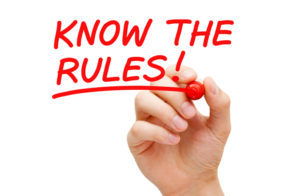 General:

Fees once paid will not be refunded or adjusted against other courses
In case of absence or planned leave, parents are required to intimate the Institute without fail
It is compulsory for the students to attend all Online/Offline Test Papers

Online Class:

Proxy or any alternate attendance methods are strictly prohibited
Students must join online class atleast 5 minutes prior to the scheduled time
Students must mute the audio during class time and un-mute only for interactions or if demanded by the trainer
Students should never switch-off camera during the class hours and online test
Students should not share or distribute any accessories issued by Institute with outsiders

Mandatory prerequisites to attend online classes

Broadband/High-speed Internet Connection
Desktop/Laptop/Smart phone
Headset and Microphone
Private well-lit study desk/room at Home without hindrance

Access to Sreedhar's online learning platforms & digital study materials will be available only until the date of corresponding registered course examinations.
Any study materials and accessories issued by the Institute; including but not limited to, Class Video Links, Notes, Tests, Digital Library, Login Access to our learning platforms, are sole property of the Institution and unauthorized distribution of the same via any media is illegal and considered a serious offense.
All Rules and Regulations of the Institution are to be strictly followed; any violation of rules and regulations may result in expulsion from classes.